Document Storage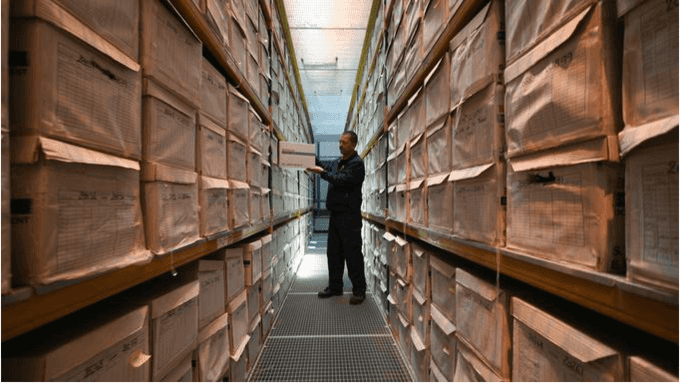 Has your office space become overrun with paperwork and documents? You need document storage with Skipton Self Store!
Whether you need to store customer records, files or other documentation for a certain length of time, this can quickly become a problem if your office space simply doesn't have the room.
Safe, secure document storage
Anyone in charge of sensitive documentation will understand the importance of them being kept safe and secure to avoid a data breach, and this is of paramount importance when selecting somewhere to store these records off-site.
With CCTV monitoring throughout the site and the knowledge that all buildings are lockedd and alarmed out of hours, you can be confident that your sensitive documents will be safe and secure with Skipton Self Store.
Accessible document storage
It's really easy to access your documents whenever you need them - just because they're in storage doesn't mean they will be locked away not seeing the light of day for years. With document storage from Skipton Self Store you can get to your documents whenever you need to, at a time to suit you.
Get a quote now
We know how crucial it is to ensure your business documents are store safely and securely, and we can guarantee they will be safe and protected in one of our secure storage units. Get in touch with a member of our team today or use the Get a Quote form, and we will be in touch shortly.